Join us … Grow with us … Delve deeper with us
Countless Christians struggle with spiritual loneliness and isolation. They are looking for inspiration, passion, and purpose. They want …
Connection * Growth * Change * Something New
In addition, it's hard to find strong spiritual meat that unveils Christ in a powerful way. It's equally hard finding other believers of like mind and heart who want to go deeper into the things of God.
The Need for a Deeper Discipleship
The Deeper Christian Life Network is a premium online community that provides virtual mentoring from bestselling author & speaker Frank Viola and connection with others who desire to grow deeper in Christ.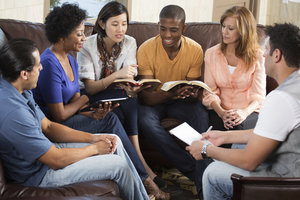 Dissent is a gift to the Church. It is the imagination of the prophets that continually call us back to our identity as the peculiar people of God. May Viola's words challenge us to become the change that we want to see in the Church … and not to settle for anything less than God's dream for Her.

~ Shane Claiborne

A lot of people write books, Frank writes stories and in God's Favorite Place on Earth we once again see why he's such a master. Honored to call him a friend, excited to call him an author I love to read.

~ Jon Acuff

The best thing I can say about Frank Viola is this: When I read his books—and I read them all—I don't think much about Frank Viola. I think about Jesus. And I learn to love Him more. 

~ Brant Hansen

 

Virtual Mentoring

Collective Inspiration

Cooperative Learning

Mutual Encouragement
What You Get When You Register
Master Classes taught by Frank. These classes contain never-before-released audio talks NOT found in Frank's books, blog, or podcast. Here are some of the Master Classes that are being featured on the network as well as future Master Classes.
Discussion forums. Each message in the Master Class contains a discussion forum for participants to discuss the content and share their insights.
Hot Seat problem & solution sessions. Once a month, participants anonymously share a problem they are facing and the network offers solutions and encouragement. We call these sessions the "Hot Seat."
A Meet & Greet section. Participants introduce themselves and find each other by city, state, and country as well as connecting on social media.
Inside peek. This is a behind-the-scenes segment where Frank shares his own unique spiritual routines and practices. He also discloses the books he's reading and the tools he's using.
Access to the live annual conference. Network participants may attend the annual conference which is exclusive to Network participants.
Monthly Q & A with Frank. Participants ask Frank their questions and he answers them each month. Through this segment, participants receive personal assistance from Frank's "trench-tested" experience. There's also a discussion forum to delve deeper into the questions.
Scriptural game-changers. Frank posts a short text of Scripture and shares a revolutionary commentary on it. There's a discussion forum for this section as well.
Profound quotes. Each month, Frank shares his favorite quotes from other authors. All the quotes appear on a single page for easy access.
FREE Digital Books. Participants receive a FREE copy of every new self-published digital book that Frank releases. He usually releases one or two a year.
Sneak preview. Frank shares short excerpts from the books he's presently writing, even before it goes to the editor. And he asks the network for constructive feedback.
If you don't have time to keep up with the Master Class audios or discussions, no problem. You can go through the audio messages at your own pace. They will always be on the site for you to access and the discussion forums will always be open. 
Rethinking Discipleship
If you're unfamiliar with Frank's spoken ministry, listen to his Rethinking Discipleship conference message (39 minutes) below to give you an idea.
Podcast: Play in new window | Download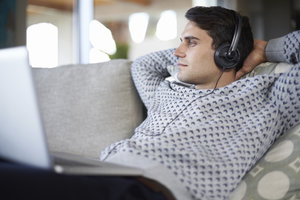 Anyone in the world, from any country, can join!
Registration is Currently Closed.
Click the button below & join the wait list. You'll be notified when registration reopens.